Perspektif Penelitian Pembelajaran Organisasi di Sektor Pariwisata dan Perhotelan: Tinjauan Literatur Sistematis
Abstract
Research on organization and management in the tourism and hotel industry sector has increased, especially in the post-Covid-19 pandemic period. This research aims to determine the role of organizational learning in a tourism and hospitality (T&H) perspective. The research method used is a review of literature in the last 5 years sourced from Proquest, ScienceDirect, Emerald. The keywords used to extract records are; "Organizational Learning", "Tourism", and "Hospitality". A total of 304 were then screened using the Rayyan application, resulting in 9 relevant articles for further review. Guidelines for reporting using Meta-Analysis (PRISMA). The characteristics of the articles discussed are in English, research participants are employees, professionals or business people in the tourism and hospitality sector, use qualitative or quantitative research types, and focus on organizational learning in the tourism and hospitality sector. The results of the literature review found 9 relevant articles in this literature review. The results show that organizational learning has an important role in developing and improving performance in the tourism and hospitality sector. Organizational learning has an impact on innovation in the tourism and hospitality sector. Apart from that, organizational learning also has an impact on the growth of smaller businesses, namely small and medium enterprises (SMEs) which also operate in the tourism and hospitality sectors.
Keywords
Systematic literature review; Organizational Learning; Tourism; Hospitality
References
Alerasoul, S. A., Afeltra, G., Hakala, H., Minelli, E., & Strozzi, F. (2021). Organisational learning, learning organisation, and learning orientation: an integrative review and framework. Human Resource Management Review, Volume 32, Issue 3100854. https://doi.org/10.1016/j.hrmr.2021.100854
Ali, S., Peters, L. D., Khan, I. U., Ali, W., & Saif, N. (2020). Organizational learning and hotel performance: The role of capabilities' hierarchy. International Journal of Hospitality Management, 85(July 2019), 102349. https://doi.org/10.1016/j.ijhm.2019.102349
Argote, L., Lee, S., & Park, J. (2021). Organizational learning processes and outcomes: major findings and future research directions. Management Science, 67(9), 5399–5429. https://doi.org/10.1287/mnsc.2020.3693
Basten, D., & Haamann, T. (2018). Approaches for organizational learning: A literature review. SAGE Open, 8(3). https://doi.org/10.1177/2158244018794224
Dong, X., Yan, M., & Hu, Y. (2023). A dynamic and empowering organizational learning system. Huawei, pp 201–231. https://link.springer.com/chapter/10.1007/978-981-19-4078-1_9
Khalid, R., Abdul Hamid, A. B., Raza, M., Promsivapallop, P., & Valeri, M. (2023). Innovation and organizational learning practices in tourism and hospitality sector: A gender-based perspective. European Business Review, May. https://doi.org/10.1108/EBR-09-2022-0191
Kurniadi, P., Pertiwi, T. L., Sholihah, K. U., & Sawitri, D. R. (2022). The role of academic resilience in online learning: systematic literature review. Proceedings of 3rd International Conference on Psychological Studies (ICPsyche) 2022, 119–130. https://proceeding.internationaljournallabs.com/index.php/picis/index
Mishra, B., & Reddy, J. M. (2021). "Is 'character' the link between organizational learning and learning organization? An interview with Mary M. Crossan. The Learning Organization, 28(6), 538–545. https://doi.org/10.1108/TLO-07-2021-0080
Mousa, M., Massoud, H., & Ayoubi, R. (2021). Contexts of organizational learning in developing countries: the role of training programmes in Egyptian public banks. Personnel Review, 51(3), 1169-1186). https://doi.org/10.1108/PR-06-2020-0453
Odor, H. O. (2018). A literature review on organizational learning and learning organizations. International Journal of Economics & Management Sciences, 07(01), 1–6. https://doi.org/10.4172/2162-6359.1000494
Patky, J. (2020). The influence of organizational learning on performance and innovation: A literature review. Journal of Workplace Learning. Vol. 67, No. 9. https://doi.org/10.1287/mnsc.2020.3693
Yu, S. (2023). Turning crisis into opportunities: new insights for academic experiences during the pandemic inspired from A cultural-historical and activity theory perspective in an EBR autoethnography. Research and Teaching in a Pandemic World. Springer. 303-314. http://dx.doi.org/10.1007/978-981-19-7757-2_20
Pages: 520-532
Views: 27
Downloads: 72
DOI:
https://doi.org/10.34149/jmbr.v20i3.576
Indexing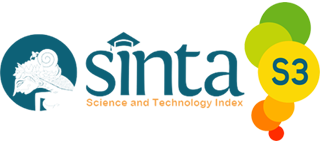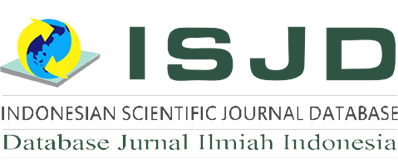 JMBR Editorial Office: PPM School of Management, Jl. Menteng Raya 9-19 Jakarta 10340 Phone: 021-2300313 ext 2354
License
JMBR is using CC BY License
This work is licensed under a Creative Commons Attribution 4.0 International License.