Kepuasan Pasien Berbasis Inovasi Pengalaman pada Fasilitas Pelayanan Kesehatan Gigi dan Mulut di Jawa Barat
Abstract
The healthcare industry in Indonesia continues to grow, but the health industry has a low level of resilience. This study aims to elaborate on the relationship between digital customer experience, innovation, and patient satisfaction at West Java's special dental and oral health care facilities. Data was collected using a survey of 100 patients spread across West Java. Then, the data were analyzed using path analysis and regression. The results reveal that combining digital customer experience and innovation has a significant positive role in achieving patient satisfaction. There is an influence between digital customer experience and patient satisfaction, while there is no significant effect between digital customer experience and patient satisfaction. Novelty is obtained by testing and analyzing the relationship between innovation, digital patient experience, patient satisfaction in one model, and the use of health service facilities in West Java as a unit of research analysis.
Keywords
Digital Customer Experience, Innovation, Patient Satisfaction, Dental, Dentist
References
Addae, E., Inkumsah, W. A., & Amponsah, R. Y. (2021). Customer Experience, Social Regard and Marketing Outcome (Satisfaction and Loyalty): Sub Saharan Oil Marketing Companies Perspective. Academy of Marketing Studies Journal, 25(1), pp. 1-22. https://www.abacademies.org/journals/month-january-year-2021-vol-25-issue-1-journal-amsj-past-issue.html
Badan Pusat Statistik. (2020). Berita Resmi Statistik 5 November 2020. Jakarta: Badan Pusat Statistik.
Betzing, J., Beverungen, D., & Becker, J. (2017). Interactive Digital Customer Experience in High Street Retailing. HMD Prax. der Wirtschaftsinformatik, 54, 659–671 (2017). https://doi.org/10.1365/s40702-017-0343-0
Bowen, J., & McCain, S. (2015). Transitioning Loyalty Programs: A Commentary on "The Relationship Between Customer Loyalty and Customer Satisfactionâ€. International Journal of Contemporary Hospitality Management. Vol. 27 No. 3, pp. 415-430. https://doi.org/10.1108/IJCHM-07-2014-0368
Catlin, T., Scanlan, J., & Wilmott, P. (2015). Raising Your Digital Quotient. Article of McKinsey & Company. Diakses melalui http://www.mckinsey.com/business-functions/strategy-and- corporate-finance/our-insights/raising-your- digital-quotient. Pada tanggal 10 Oktober 2021.
CB Insight. (2021). The Top 12 Reasons Startups Fail. Diakses melalui: https://www.cbinsights.com/research/startup-failure-reasons-top/. Pada tanggal 10 Oktober 2021.
Chauhan, S., Akhtar, A., & Gupta, A. (2022). Customer Experience in Digital Banking: A Review and Future Research Directions. International Journal of Quality and Service Sciences, Vol. 14 No. 2, pp. 311-348. https://doi.org/10.1108/IJQSS-02-2021-0027
Chen, S. C. (2012). The Customer Satisfaction Loyalty Relation in an Interactive E-Service Setting: The Mediators. Journal of Retailing and Consumer Services, 19(2), pp. 202-210. https://doi.org/10.1016/j.jretconser.2012.01.001
Chen, J. S., Tran-Thien-Y, L., & Florence, D. (2021). Usability and Responsiveness of Artificial Intelligence Chatbot on Online Customer Experience in E-Retailing. International Journal of Retail & Distribution Management, Vol. 49 No. 11, pp. 1512-1531. https://doi.org/10.1108/IJRDM-08-2020-0312
Costello, T., & Prohaska, B. (2013). Innovation. IT professional, 15(3), pp. 62-64 https://doi.org/10.1109/MITP.2013.42
Cuevas-Vargas, H., Parga-Montoya, N., & Fernández-Escobedo, R. (2019). Effects of Entrepreneurial Orientation on Business Performance: The Mediating Role of Customer Satisfaction—A Formative–Reflective Model Analysis. SAGE Open, 9(2). April 2019. https://doi.org/10.1177/2158244019859088
Danarahmanto, P. A., Primiana, I., Azis, Y., & Kaltum, U. (2020). The Sustainable Performance of the Digital Start-Up Company Based on Customer Participation, Innovation, and Business Model. Business: Theory and Practice, 21(1), pp. 115-124. https://doi.org/10.3846/btp.2020.11053
De Keyser, A., Lemon, K. N., Klaus, P., & Keiningham, T. L. (2015). A framework for understanding and managing the customer experience. Marketing Science Institute working paper series, 85(1), 15-121. http://www.msi.org/reports/a-framework-for-understanding-and-managing-the-customer-experience/
Forbes. (2021). Healthcare Report Card: Companies That Failed To Meet Expectations In 2020. Diakses melalui: https://www.forbes.com/sites/robertpearl/2021/01/04/healthcare-report-card-companies-that-failed-to-meet-expectations-in-2020/?sh=1822bac96163. Pada tanggal 10 Oktober 2021.
Fri, W., Pehrsson, T. & Søilen, K. (2013). How Phases of Cluster Development are Associated with Innovation - the Case of China. International Journal of Innovation Science, Vol. 5 No. 1, pp. 31-44. https://doi.org/10.1260/1757-2223.5.1.31
Gurtner, S., & Soyez, K. (2015). Challenges and Opportunities in Health Care Management. New York: Springer.
Hair, Joseph, F., Anderson, Rolph, E., Black, W, C. (2014). Multivariate Data Analysis 7th Edition. Harlow: Pearson.
Huebner, F., & Fichtel, C., & Anim, C. (2015). Innovation and Behavioural Flexibility in Wild Redfronted Lemurs. Animal Cognition, 18(3), pp. 777-787. https://doi.org/10.1007/s10071-015-0844-6
Kavitha, S., & Haritha, P. (2018). A Study on Customer Experience and Its Relationship with Repurchase Intention Among Telecom Subscribers in Coimbatore District. International Journal of Management Studies, 5(3), pp. 83-91. https://doi.org/10.18843/ijms/v5i3(3)/11
Kementerian Kesehatan Republik Indonesia. (2018). Laporan Nasional Riset Kesehatan Dasar Indonesia 2018. Jakarta: Kementerian Republik Kesehatan.
Kotler, P., Keller, Lane. (2016). Marketing Management 15th Edition. Essex: Pearson.
Kruse, C. S., Krowski, N., Rodriguez, B., Tran, L., Vela, J., & Brooks, M. (2017). Telehealth and Patient Satisfaction: A Systematic Review and Narrative Analysis. BMJ open, 7(8). https://doi.org/10.1136/bmjopen-2017-016242
Kumar, V., Pozza, I.D., & Ganesh, J. (2013). Revisiting the Satisfaction–Loyalty Relationship: Empirical Generalizations and Directions for Future Research. Journal of Retailing, 89, 246-262. https://doi.org/10.1016/j.jretai.2013.02.001
Leenders, R., & Dolfsma, W. (2016). Social Network for Innovations and New Product Development. The Journal of Product Innovation Management, 33(2), pp. 123-131. https://doi.org/10.1111/jpim.12292
Mahendradhata Y, Trisnantoro L, Listyadewi S, Soewondo P, Marthias T. et al. (‎2017)‎. The Republic of Indonesia Health System Review, Health Systems in Transition, Vol-7 No.1. WHO Regional Office for South-East Asia. https://apps.who.int/iris/handle/10665/254716
Mahmoud, M. A., Hinson, R. E., & Anim, P. A. (2018). Service Innovation and Customer Satisfaction: the Role of Customer Value Creation. European Journal of Innovation Management, Vol. 21 No. 3, pp. 402-422. https://doi.org/10.1108/EJIM-09-2017-0117.
Nair, R., Ishaque, S., Spencer, A. J., Luzzi, L., & Do, L. G. (2018). Critical Review of the Validity of Patient Satisfaction Questionnaires Pertaining to Oral Health Care. Community Dentistry and Oral Epidemiology, 46(4), pp. 369-375. https://doi.org/10.1111/cdoe.12377
Nemoto, T., & Beglar, D. (2014). Likert-Scale Questionnaires. In JALT 2013 conference proceedings, pp. 1-8. Tokyo: Jalt. https://jalt-publications.org/proceedings/articles/3972-selected-paper-developing-likert-scale-questionnaires
Otto, A. S., Szymanski, D. M., & Varadarajan, R. (2020). Customer Satisfaction and Firm Performance: Insights from Over a Quarter Century of Empirical Research. Journal of the Academy of Marketing Science, 48(3), pp. 543-564. https://doi.org/10.1007/s11747-019-00657-7
Said, T. (2018). Statistical Analysis: Internal-Consistency Reliability And Construct Validity. European Centre for Research Training and Development UK, 6(1), pp. 27-38. https://www.eajournals.org/wp-content/uploads/Statistical-Analysis-Internal-Consistency-Reliability-and-Construct-Validity-1.pdf
Sardana, G. (2016) Innovation and Growth. South Asian Journal of Business and Management Cases, 5(1). https://doi.org/10.1177/2277977916634255
Schmitt, B.H. (2013). Customer Experience Management: A Revolutionary Approach to Connecting with Your Customers. New York: Wiley.
Silalahi, S., & Rufaidah, P. (2018). Measuring Digital Customer Experience. Pertanika Journal of Social Sciences & Humanities. 26(T), 199–212. http://www.pertanika.upm.edu.my/resources/files/Pertanika%20PAPERS/JSSH%20Vol.%2026%20(T)%20Mar.%202018/19%20JSSH(T)-0677-2018-6thProof.pdf
Snide, J., & Nailon, R. (2013). Nursing Staff Innovations Result in Improved Patient Satisfaction. AJN The American Journal of Nursing, 113 (10), pp. 42-50. https://doi.org/10.1097/01.naj.0000435349.68781.77
Statista. (2020). Percentage of Respondents Worldwide Who Were Satisfied with Their Country's National Health System as of 2019, By Country. Diakses melalui: https://www.statista.com/statistics/1109036/satisfaction-health-system-worldwide-by-country/. Pada tanggal 30 Mei 2021.
U.S Breau of Labor. (2016). Entrepreneurship and the U.S. Economy. Diakses melalui: https://www.bls.gov/bdm/entrepreneurship/entrepreneurship.htm . Pada tanggal 30 Mei 2021.
Yusuf, E. (2012). Analysis of Market-Based Approach on the Customer Value and Customer Satisfaction and Its Implication on Customer Loyalty of Organic Products in Indonesia. Procedia-Social and Behavioral Sciences, 40, pp. 86-93. https://doi.org/10.1016/j.sbspro.2012.03.165
Zanchettin, P., & Denicolo, V. (2016). Speculative Profits, Innovation and Growth. Economic Inquiry, Vol. 55, Issue 1, pp. 160-174, 2017. https://doi.org/10.1111/ecin.12375
DOI:
https://doi.org/10.34149/jmbr.v19i2.328
Indexing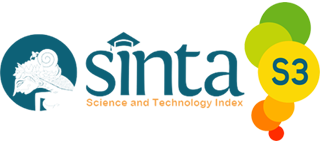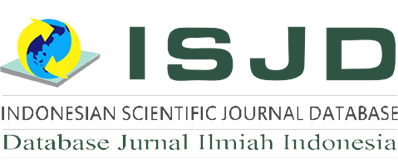 JMBR Editorial Office: PPM School of Management, Jl. Menteng Raya 9-19 Jakarta 10340 Phone: 021-2300313 ext 2354
License
JMBR is using CC BY License
This work is licensed under a Creative Commons Attribution 4.0 International License.