Identifikasi Critical Success Factor di Sekolah XYZ Perspektif Balanced Scorecard dengan Pembobotan Analytic Hierarchy Process
Abstract
This research aims to analyze school critical success factors that influence the provision of educational services to win the competition in admitting new students. This type of research is qualitative with a descriptive approach. The sampling technique uses nonprobability sampling with a purposive sampling category using a judgment sampling approach. The data used is qualitative in the form of primary and secondary data. This research integrates two analytical methods, namely Porter's five forces, used to analyze the formal education industry, and the AHP paired comparison model method to determine CSF priority weights. The formal education industry analysis results obtained 16 school critical success factors, which were then grouped into four balanced scorecard perspectives and weighted using the AHP paired comparison model to obtain priority CSFs. The analysis results conclude that smooth cash flow, school security, comfort, quality of learning services, and quality of teachers are critical factors that schools must pay attention to in winning competition in the formal education industry. Meanwhile, from the BSC perspective, customers are the school's priority. Future research needs to discuss the significant correlation between CSF determination and the BSC perspective in the successful implementation of competitive strategies, retesting the CSF paired comparison using the expert choice application.
Keywords
Balanced Scorecard; Critical Succes Factor; Education; Paired Comparison; School
References
AdminLP2M. (2022). Analisis porter five force – definisi serta penjelasannya. Lembaga Penelitian dan Pengabdian Masyarakat Universitas Medan Area. https://lp2m.uma.ac.id/2022/10/14/analisis-porter-five-force-definisi-serta-penjelasannya/.
Amalina, O., Purwanto, E., & Permatasari, H. (2023). Analisis critical success factor (CSF) untuk implementasi digital bisnis. Journal of Scientech Research and Development, 5(2), 98-108. http://dx.doi.org/10.56670/jsrd.v5i2.167
Baxter, R. (2015). Use pairwise comparison to prioritize multiple options. Access March 2023; Retrieved from linkedin: https://www.linkedin.com/pulse/generating-value-using-pairwise-comparison-rod-baxter/.
Hasan, A. I., Saputri, A. E., Safa, A., & Fitroh, F. (2022). Pengaruh critical success factors terhadap keberhasilan e-learning dalam mendukung pembelajaran: Systematic literature review. Jurnal Iptekkom (Jurnal Ilmu Pengetahuan & Teknologi Informasi), 24(1), 37-50. https://doi.org/10.17933/iptekkom.24.1.2022.37-50
Kaplan, R. S., & Norton, D. (2000). The balanced scorecard: translating strategy into action. Boston, MA: Harvard Business School Press. https://www.hbs.edu/faculty/Pages/item.aspx?num=8831
Kemendikbudristekdikti. (2022). Data Pokok Pendidikan (Dapodik) Direktorat Jenderal Pendidikan Anak Usia Dini, Pendidikan Dasar dan Menengah Kementerian Pendidikan, Kebudayaan, Riset dan Teknologi. https://dapo.kemdikbud.go.id/#. Diakases pada 2 Agustus 2022.
Kemendikbud. (2016). Peraturan Menteri Pendidikan dan Kebudayaan Republik Indonesia Nomor 19 Tahun 2016 tentang Program Indonesia Pintar. Permendikbud, 3. https://peraturan.bpk.go.id/Details/138486/permendikbud-no-19-tahun-2016.
Kemendikbud. (2022). Neraca Pendidikan Daerah Tahun 2022. https://npd.kemdikbud.go.id/. Diakses pada 1 Oktober 2022.
Michaux, Stephanie, & Cadiat, Anna Christine. (2015). Porter's Five Force. 50 Minutes. https://www.google.co.id/books/edition/Porter_s_Five_Forces/rPuQCgAAQBAJ?hl=id&gbpv=1&dq=analsis+five+force+porters&printsec=frontcover.
Muksin, Setyowati, & Kismiyati. (2020). Manajemen balance scorecard dalam meningkatkan mutu pendidikan di Kb Muslimat Nu Nur Ikhlas Desa Bojongsana Kecamatan Suradadi Kabupaten Tegal. Ejournal, Cakrawla: Studi Manajemen Pendidikan Islam Dan Studi Sosial Vol. 4 No.1., 84-104. https://doi.org/10.33507/cakrawala.v4i1.213
Nugroho, W. S., Santosa, P. I., & Nugroho, H. A. (2015). Identifikasi critical success factors layanan e-learning berbasis kerangka kerja e-learning maturity model (studi kasus: program ICT EQEP di DIY). Semnasteknomedia Online, 3(1), 3-5. https://ojs.amikom.ac.id/index.php/semnasteknomedia/article/view/681
Quipper Kampus. (2022). 161 kampus ditemukan di provinsi "DKI Jakarta" https://campus.quipper.com/directory?location=DKI%20Jakarta. Diakses pada 28 September 2022.
Rockart, J. F. (1979). Chief executives define their own data needs. Harvard business review, 57(2), 81-93. https://hbr.org/1979/03/chief-executives-define-their-own-data-needs
Saaty, Thomas L., & Vargas, Luis G. (2012). Models, methods, concepts & applications of the analytic hierarchy process second edition. New York: Springer. https://www.springer.com/series/6161.
Safitri, E. M., Rizki, A. M., Nurlaili, A. L., & Hindrayani, K. M. (2020). Analisis CSF kualitas pengajar pada proses perkuliahan daring dalam mengaplikasikan ICT: Literature review. In Prosiding Seminar Nasional Informatika Bela Negara (Vol. 1, pp. 60-65). https://doi.org/10.33005/santika.v1i0.17
Said, Andi Ilham. (2014). From KSF to CSF. https://manajemenppm.wordpress.com/2014/07/21/from-ksf-to-csf/.
Supendi, Pepen. (2016). Balanced scorecard pada lembaga pendidikan islam. Jurnal Islamic Education Manajemen 1 (1), 30-46. https://journal.uinsgd.ac.id/index.php/isema/article/view/4983
Yang, Chang-Lin., & Hwang, Ron Hwa. (2011). Key success factors for online auctions: Analysis of auctions of fashion clothing. Expert System with Applicant an International Journal, Vol 38, Issue 6, June 2011, pp 7774-7783. https://doi.org/10.1016/j.eswa.2010.12.130
Zawawia., et al., (2011). Conceptual framework for describing CSF of building maintenance management. The 2nd International Building Control Conference, Vol 20, pp. 110-117. https://doi.org/10.1016/j.proeng.2011.11.145s
Pages: 364-382
Views: 32
Downloads: 68
DOI:
https://doi.org/10.34149/jmbr.v20i3.598
Indexing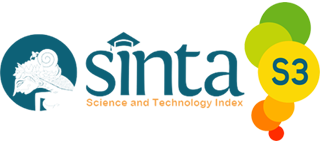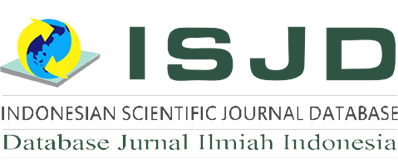 JMBR Editorial Office: PPM School of Management, Jl. Menteng Raya 9-19 Jakarta 10340 Phone: 021-2300313 ext 2354
License
JMBR is using CC BY License
This work is licensed under a Creative Commons Attribution 4.0 International License.