Strategi Peningkatan Keterlibatan Konsumen melalui Pemasaran di Era Teknologi 4.0 (Studi Kasus pada Aquarius Musikindo)
Abstract
Technology developments in the era of technology 4.0 have created many new media to ease humans in many aspects including marketing. Utilizing social media and streaming platforms can build relationships between consumers which allows record labels to create communities to identify and understand the preferences of these consumers. This study aims to answer the right strategy for increasing consumer engagement through marketing in technology era 4.0 at record company Aquarius Musikindo in Jakarta. This is qualitative research with a method of determining the subject research using purposive and snowball sampling. Data collection was carried out by interviewing 3 primary sources, namely Creative Strategist, Marketing & Promotion, and Head of Business Development & Digital Account of PT Aquarius Musikindo and 1 secondary source from Music Content Partnerships Manager YouTube Indonesia at Google. The results showed 3 focus marketing processes to increase consumer engagement are product characteristics, content analysis, and adaptability. Marketing communication used by Aquarius Musikindo based on the Input-Process-Output conceptual framework that becomes a marketers strategy for the company to increase consumer engagement. The implications of this marketing communication strategy help Aquarius Musikindo to increase consumer engagement on social media and streaming platforms that are observed by total reach and impressions.
Keywords
Marketing Strategy; Technology Development; Customer Engagement; Technology Era 4.0
References
Alifiardy, M. R., Santosa, H. P., & Naryoso, A. (2022). Strategi pemanfaatan media sosial label rekaman sun eater records dalam melakukan kampanye digital karya musik independen. Interaksi Online 1(1), 309-325. https://ejournal3.undip.ac.id/index.php/interaksi-online/article/view/37213
Asih, R. R. D., & Kristaung, R. (2022). Perancangan komunikasi pemasaran digital melalui media sosial di era industri 4.0 di Sekolah Cordova. Dirkantara Indonesia, 1(1), 31–36. https://doi.org/10.55837/di.v1i1.28
Baskerville, D., & Baskerville, T. (2017). Music Business Handbook and Career Guide.
Chandra, C. N., & Sari, W. P. (2021). Pengaruh content marketing terhadap customer engagement (Studi pada akun instagram LazadaID). Prologia, 5(1), 191. https://doi.org/10.24912/pr.v5i1.10116
Dewatara, G. W., & Agustin, S. M. (2019). Pemasaran musik pada era digital digitalisasi industri musik dalam industri 4.0 di Indonesia. WACANA, Jurnal Ilmiah Ilmu Komunikasi, 18(1). https://doi.org/10.32509/wacana.v18i1.729
Duncan, T. (2005). Principles of advertising & IMC, 2nd edn. Journal of Marketing Communications, 11(4), 309–310. https://doi.org/10.1080/0144619052000345628
Fitrah, M., & Luthfiyah. (2017). Metodologi penelitian: penelitian kualitatif, tindakan kelas & studi kasus (Ruslan & M. M. Effendi (eds.)). Jejak Publisher.
Kliatchko, J. G. (2009). The primacy of the consumer in IMC: espousing a personalist view and ethical implications. Journal of Marketing Communications, 15(2–3), 157–177. https://doi.org/10.1080/13527260902757621
Miles, M. B., & Huberman, A. M. (1994). Qualitative Data Analysis (Second Edi). SAGE Publications: International Educational and Professional Publisher.
Moleong, L. J. (2018). Metodologi Penelitian Kualitatif (38 th edit). PT Remaja Rosdakarya.
Morrar, R., Arman, H., & Mousa, S. (2017). The fourth industrial revolution (industry 4.0) a social innovation perspective. Technology Innovation Management Review, 7(11), 12–21. https://doi.org/10.25073/0866-773x/97
Mowen, J. C., & Minor, M. (2002). Perilaku Konsumen Jilid 1 Alih Bahasa Lina Salim Editor Nurcahyo Maharasi Ed 5. (N. Maharani (ed.); 5th ed.). PT Penerbit Erlangga.
Muhammad, Y. R., & Rachman, A. (2020). Media sosial sebagai sarana promosi karya musik di era industri 4.0 (studi kasus pada band sendau gurau di semarang social media as a promotion of music works in the industrial era 4.0 (Case Study of the Sendau Gurau Band in Semarang). Musikolastika: Jurnal Pertunjukan & Pendidikan Musik, 2(1), 23–30. http://musikolastika.ppj.unp.ac.id/index.php/musikolastikahttps://doi.org/10.7592/musikolastika.v2i1.35
Noviani, D., Pratiwi, R., Silvianadewi, S., Benny Alexandri, M., & Aulia Hakim, M. (2020). Pengaruh streaming musik terhadap industri musik di Indonesia. Jurnal Bisnis Strategi, 29(1), 14–25. https://doi.org/10.14710/jbs.29.1.14-25
Peter, J. P., & Olson, J. C. (2010). Consumer Behavior and Marketing Strategy (8th Ed.Bos). McGraw-Hill Education.
Rachman, A., & Utomo, U. (2017). "Sing penting keroncong" sebuah inovasi pertunjukkan musik keroncong di Semarang. Jurnal Pendidikan dan Kajian Seni, 3(1). https://doi.org/10.30870/jpks.v3i1.4066
Rofaida, R., Suryana, Asti Nur Aryanti, & Yoga Perdana. (2020). Strategi inovasi pada industri kreatif digital: upaya memperoleh keunggulan bersaing pada era revolusi industri 4.0. Jurnal Manajemen dan Keuangan, 8(3), 402–414. https://doi.org/10.33059/jmk.v8i3.1909
Septiyan, D. D., Wadiyo, W., Haryono, S., & Sukmayadi, Y. (2022). Peran Digital Music Publisher dalam Pemasaran Karya Musik di Era Industri 4.0. Prosiding Seminar Nasional Pascasarjana , 227–231. http://pps.unnes.ac.id/pps2/prodi/prosiding-pascasarjana-unnes
Sukoco, S. A., & Maulana, A. (2022). Digitalisasi Pemasaran Melalui Platform Media Sosial. Jurnal Pengabdian Kepada Masyarakat Nusantara (JPkMN), 3(2), 1179–1184. https://ejournal.sisfokomtek.org/index.php/jpkm/article/view/531
Sya'idah, E. H., & Jauhari, T. (2022). Pengaruh Content Marketing Terhadap Customer Engagement Pada Testoefl.Id. Jurnal Ecoment Global, 7(2), 153–161. https://doi.org/10.35908/jeg.v7i2.2193
Umam, K., Andri, L., & Martini, R. (2022). Disrupsi Teknologi Versus Adaptasi: Geliat Grup Musik Nasida Ria Di Era Kiwari (Kajian Arkeologi Media). Jurnal Ilmiah Kajian Antropologi, 5(2), 129–135.
Pages: 589-605
Views: 33
Downloads: 83
DOI:
https://doi.org/10.34149/jmbr.v20i3.578
Indexing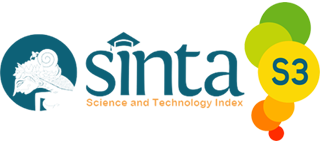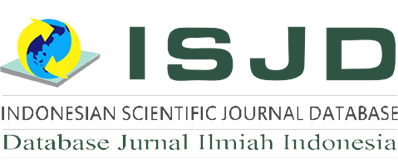 JMBR Editorial Office: PPM School of Management, Jl. Menteng Raya 9-19 Jakarta 10340 Phone: 021-2300313 ext 2354
License
JMBR is using CC BY License
This work is licensed under a Creative Commons Attribution 4.0 International License.