Kinerja Keuangan Kelompok Bank berdasarkan Modal Inti 1 Sebelum dan Sesudah diberlakukannya POJK Fintech
Abstract
This study aims to determine differences in the financial performance of Bank Groups Based on Core Capital I (KBMI I) registered with the Financial Services Authority before and after the enactment of POJK Fintech number;13/POJK.02/2018 Regarding Digital Financial Innovation in the Financial Services Sector. The observation period is three years before the implementation of the POJK Fintech (2015–2017) and three years after the implementation of the POJK Fintech (2018–2020). The research data was obtained from the financial reports of Bank KBMI 1, which the Financial Services Authority published during 2015–2020. The research technique used was probability sampling, and obtained 51 banks as samples in this study from the number of Bank KBMI 1 as many as 58 banks. The data processing process uses SPSS 26 assistance and analysis techniques of Paired Sample T-Test and Wilcoxon Sign Rank Test. After processing the data, the results showed differences in profitability before and after the implementation of POJK Fintech Bank KBMI 1. There were no differences in liquidity and capital of Bank KBMI 1 before and after the implementation of POJK Fintech. Based on the results of this study, Bank KBMI 1 may consider adding to the innovation of Bank services and products related to financial management in assessing the Bank's financial performance, especially to increase the level of profitability of the Bank.
Keywords
POJK Financial Technology; Profitability; Liquidity; Capital
References
Afandi, M. A., & Siswoyo, S. T. (2021). the Impact of Synergy Between Icb and Islamic Fintech Lending on the Icb'S Financial Performances. Fidusia: Jurnal Keuangan Dan Perbankan, 4(1), 1–16. http://fe.ummetro.ac.id/ejournal/index.php/JPK/article/view/584
Akbar, T. (2019). Kajian Kinerja Profitabilitas Bank pada Perspektif Bank Umum Berdasarkan Kegiatan Usaha (BUKU): Studi Empiris Pada Momen Penurunan Profitabilitas Bank-Bank di Indonesia. July, 91.
Aldy, A. I. (2020). Analisis Kinerja Keuangan Sebelum Dan Sesudah Beroperasinya Perusahaan Digital Pada Sektor Retail Trade Dan Perbankan. 1–13.
Christensen, C., McDonald, R. M., Altman, E. J., & Palmer, J. (2017). Disruptive Innovation: Intellectual History and Future Paths. In Academy of Management Proceedings (Vol. 2017, Issue 1). https://doi.org/10.5465/ambpp.2017.14218abstract
Daryanto, W. M., Akbar, F., & Perdana, F. A. (2020). Financial performance analysis in the banking sector: before and after financial technology regulation in indonesia (case study of buku-iv in indonesia for period 2013-2019). International Journal of Business, Economics and Law, 21(2), 1–9.
Dewi, F. S., Arifati, R., & Andini, R. (2016). Analysis of effect of CAR, ROA, LDR, Company size, NPL, And GCG to bank profitability (Case Study on Banking Companies Listed in BEI Period 2010-2013). Journal Of Accounting, 2(2), 1–17.
Dewi, N. W. S. K., & Yadnyana, I. K. (2019). Pengaruh Indikator Risk Based Bank Rating Terhadap Kinerja Keuangan Pada Perusahaan Perbankan yangTerdaftar di BEI Tahun 2012-2016. E-Jurnal Akuntansi, 26, 1075. https://doi.org/10.24843/eja.2019.v26.i02.p09
Ghozali, I. (2018). Aplikasi Analisis Multivariate dengan Program IBM SPSS 25 (ke-9th ed.). Semarang: Badan Penerbit Universitas Diponegoro. In (Edisi 9). Semarang: Badan Penerbit Universitas Diponegoro.
Kasmir. (2016). Pengantar Manajemen Keuangan. Prenadamedia Group.
Kasmir. (2018). Pemasaran Bank (Edisi Revi). Kencana.
Kristianti, I., & Tulenan, M. V. (2021). Dampak financial technology terhadap kinerja keuangan perbankan. Kinerja, 18(1), 57–65. http://journal.feb.unmul.ac.id/index.php/KINERJA/article/view/8254
Lukitasari, Y. P., & Kartika, A. (2015). Analisis Pengaruh Dana Pihak Ketiga, BOPO, CAR, LDR Dan NPL Terhadap Kinerja Keuangan Pada Sektor Perbankan Yang Terdaftar Di Bursa Efek Indonesia. Students' Journal of Accounting and Banking, 4(1), 28–39.
Mar'atushsholihah, N. S., & Karyani, T. (2021). Dampak Financial Technology Terhadap Kinerja Bank Umum Konvensional Di Indonesia. 7(1), 450–465.
Marginingsih, R. (2019). Analisis SWOT Technology Financial (Fintech) Terhadap Industri Perbankan. Cakrawala: Jurnal Humaniora Bina Sarana Informatika, 19(1), 55–60.
Mayasari, S. (2021, October). OJK Sebut Bunga Pinjaman Fintech Masih Bisa Lebih Rendah Dari Kesepakatan Industri. Kontan.Co.Id. https://www.google.com/amp/s/samp.kontan.co.id/ news/ojk-sebut-bunga-pinjaman-Fintech-masih-bisa-lebih-rendah-dari-kesepakatan-industri
Mokoagow, S. W., & Fuady, M. (2015). Faktor-faktor yang mempengaruhi profitabilitas pada Bank Umum Syariah. Jurnal EBBANK, 6(1), 33–36. https://doi.org/10.53088/jadfi.v1i1.7
Pertauran Bank Indonesia Nomor 19/12/PBI/2017 tentang Penyelenggaraan Teknologi Financial, 1 (2017). https://www.bi.go.id/id/fungsi-utama/sistem-pembayaran/ritel/financial-technology/default.aspx
Peraturan OJK RI Nomor 13/POJK.02/2018 Tentang Inovasi Keuangan Digital di Sektor Jasa Keuangan, Peraturan Ojk No.13 1 (2018).
Peraturan Otoritas Jasa Keuangan Nomor 12/POJK.03/2021 Tentang Bank Umum, (2021).
Qinannar, A. F. (2018). Analisis Kinerja Keuangan Sebelum Dan Sesudah Beroperasinya Perusahaan Digital Berbasis Aplikasi Online : Studi Empiris Pada Perusahaan Sektor Transportasi, Retail Trade dan Perbankan Di Indonesia.
Saksonova, S., & Kuzmina-Merlino, I. (2017). Fintech as financial innovation - The possibilities and problems of implementation. European Research Studies Journal, 20(3), 961–973. https://doi.org/10.35808/ersj/757
Suharti, E., & Ardiansyah, T. E. (2020). Dampak Fintech Terhadap Kinerja Keuangan ( Studi pada BPR di Provinsi Banten ). Prosiding Simposium Nasional Multidisiplin Universitas Muhammadiyah Tangerang, 2, 292–298.
Thio, J. C., & Yusniar, M. W. (2021). The Influence of Mobile Banking , Company Size , Credit Risk on Indonesian Banking. Saudi Journal of Business and Management Studies, 6(7), 256–267. https://doi.org/10.36348/sjbms.2021.v06i07.005
Wijaya, U. I. (2020). Pengaruh Fintech Terhadap Kinerja Keuangan Perbankan Syariah [Universitas Muhammadiyah Makassar]. http://jurnal.globalhealthsciencegroup.com/index.php/JPPP/article/ download/83/65%0Ahttp://www.embase.com/search/results?subaction=viewrecord&from=export&id=L603546864%5Cnhttp://dx.doi.org/10.1155/2015/420723%0Ahttp://link.springer.com/10.1007/978-3-319-76
Wijayati, C. D., & Gustyana, T. T. (2021). The Impact of Mobile Banking on ROA of Islamic Banking Which was Listed on The IDX in 2015-2019. 3(1), 63–69.
DOI:
https://doi.org/10.34149/jmbr.v20i2.344
Indexing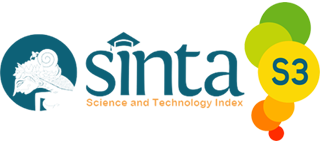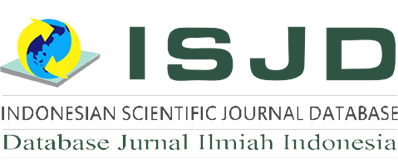 JMBR Editorial Office: PPM School of Management, Jl. Menteng Raya 9-19 Jakarta 10340 Phone: 021-2300313 ext 2354
License
JMBR is using CC BY License
This work is licensed under a Creative Commons Attribution 4.0 International License.