Analisis Strategi Pengembangan Bisnis Melalui Matriks SWOT pada Startup MakananHalal.id
Abstract
The purpose of this study was to find alternative strategies used by FoodHalal.id startups in developing their business. The problems regarding the analysis of internal factors, external factors, and SWOT matrix. The methodology used is descriptive qualitative with in-depth interviews, informants are CEOs and employees of MakanHalal.id, restaurant owners who collaborate with MakanHalal.id. The results of research are grouped into 4 categories, namely: (1). Alternative SO Strategy expands the halal food network in all areas of DKI Jakarta using social media to promote Halal Food, join as driver partners. (2) Alternative WO strategy by creating social media accounts with interesting content to increase traffic. holding live quizzes or giveaways on social media while the system is off, expanding the coverage area and delivery distance in DKI Jakarta area can access Halal.id Food, (3) Alternative ST Strategy by collaborating with businessmen to pre-order on the FoodHalal.id application, holding promotions, marketing that Halal.id is more flexible than other applications, (4) Alternative WT strategy: establishing cooperation with restaurant businesses that have not yet opened their own online delivery, increasing the delivery distance of more than 25km to be able to compete with competing applications. Further research focus on digital marketing strategies for halal food businesses.
Keywords
Alternative Strategy; Developing Business; SWOT
References
Anggito, A. (2018). Metode Penelitian Kualitatif. CV. Jejak.
Antoko, Si. T., Fathoni, A., & Minarsih, M. M. (2018). Perumusan Strategi Pemasaran Berdasarkan Analysis SWOT: Studi Kasus Pada PT. Aquafaram Nusantara Semarang. Journal of Management, 4(4).
David, F. R. (2011). Strategic Management Manajemen Strategi Konsep (Ed. ke-12). Salemba Empat.
Hamim, M. G. P., & Larso, D. (2016). Business Development Strategy Of Culinary Strart-Up: A Case Study of Kedai Mas Gibo. The Journal of Innovation and Enterpremerurship, 1(1), 29–42.
Manzilati, A. (2017). Metodologi Penelitian Kualitatif: Paradigma, Metode dan Aplikasi. Universitas Brawijaya Press (UB Press).
Muhammad, S. (2013). Manajemen Strategik Konsep dan Alat Analisis (Edisi Keli). UPP STIM YKPN. Yogyakarta.
Quincy, R. (2012). SWOT Analysis Raising Capacity of your Organization. Huamin Research Center.
Rangkuti, F. (2011). SWOT Balanced Scorecard; Teknik Menyusun Strategi Korporat yang Efektif Plus Cara Mengelola Kinerja dan Resiko. PT. Grameda Jakarta.
Simon, J. (2018). When Food is Comfort. New World Library.
Sugiyono. (2018). Metode Peneiltian Kuantitatif, Kualitatif dan R&D. In Alfabeta Bandung.
Wheelen, T. L., & Hunger, J. D. (2010). Strategic Management and Business Policy: Achieving Sustainability (12th Editi). Pearson Education.
DOI:
https://doi.org/10.34149/jmbr.v18i3.219
Indexing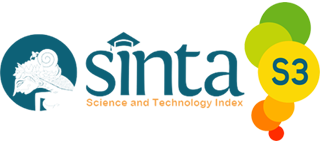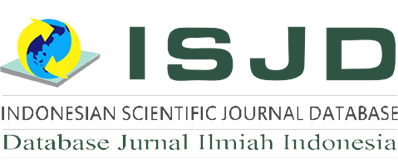 JMBR Editorial Office: PPM School of Management, Jl. Menteng Raya 9-19 Jakarta 10340 Phone: 021-2300313 ext 2354
License
JMBR is using CC BY License
This work is licensed under a Creative Commons Attribution 4.0 International License.